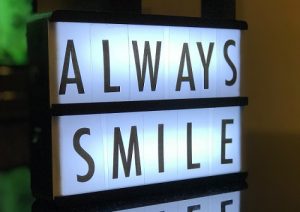 The landscape of the COVID-19 pandemic continues to evolve.  With the spike in COVID-19 cases in Victoria, comprehensive public health measures aimed at trying to control and/or minimise the spread of Coronavirus have been re-instated as of 8 July 2020 in Victoria.  Many essential health services including dental clinics and dentists once again face changes to the way dental care is provided.
---
Dental treatment restrictions in response to COVID-19
* As of 28th September 2020, dental services restrictions have been eased in metropolitan Melbourne, including the eastern suburbs of Melbourne.  Please read our COVID-19 Dental Care Restrictions Update for the latest information. *
As of 15 July 2020, all dental practices in metropolitan Melbourne and the Shire of Mitchell will move back to Level 2 dental restrictions as recommended by the Australian Dental Association Victorian Branch (ADAVB).  Under the guidelines, many routine dental procedures as well as emergency dental treatments can still be performed.  However, non-urgent procedures should be deferred as long as it does not negatively impact your dental health or overall health.  East Ringwood Dental Clinic has continued to adhere with precautions around limiting aerosol-generating procedures under level 2 restrictions, with the use of a dental dam being required when aerosol-producing procedures are undertaken.
What aerosols are present in a dental practice?
Aerosols are suspension of tiny particles or droplets dispersed in the air when high-powered dental equipment works in combination with compressed air and water.  Dental aerosols can be derived from saliva, tooth debris, dental plaque, calculus, blood and dental restorative material.   Most dental procedures have the potential for creating aerosols and splatter. 
What instruments produce aerosol during a dental treatment?
Aerosols are produced from the use of high-speed dental instruments such as ultrasonic scalers, dental handpieces, three-way syringes and others.
Dental services available under Level 2 dental restrictions
Under the current Level 2 restrictions, as your local family dentist we can offer:
Dental examinations
Simple non-invasive fillings
Some restorative procedures
Non-surgical tooth extractions
Orthodontic treatment (non-aerosol generating procedures)
Denture procedures
Preventative dental procedures, e.g. application of fluoride
Temporomandibular dysfunction management
Medical management of soft tissue pathology, e.g. ulcers
Management of acute dental pain, e.g. via endodontic treatment under rubber dam or tooth extraction
Management of significantly damaged upper front teeth, e.g. due to trauma with restorative dental treatment provided under rubber dam
Management of complex medically compromised patients with dental concerns which may compromise their systemic disease
Management of patients at a higher risk of rapid dental disease progression due to socioeconomic or cultural factors
Management of dental patients referred by a medical practitioner for medically necessary dental care
Is it safe to visit the dental clinic?
Patient and staff safety are top priority in Australian dental practices.  Australian dentists and dental clinics continue to have the highest infection control standards in the world.  On Level 2 restrictions, East Ringwood Dental Clinic takes extra precautions in line with the ADA (Australian Dental Association) strict guidelines that cover items from hand hygiene to quarantining potentially infected areas.
Safety guidelines adhered to at our dental clinic include: hand hygiene, use of personal protective equipment (PPE), pre-procedural mouth rinse, sterilisation of dental tools, cleaning and decontamination of exposed surfaces, use of environmental barriers, proper disposal of waste and sharps, procedural restrictions, as well as patient vetting and procedure restrictions.
Provision of dental treatment at East Ringwood Dental Clinic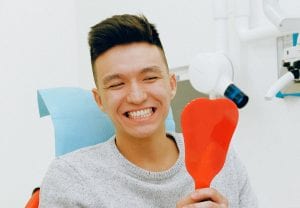 At East Ringwood Dental Clinic, we remain committed to your dental health and providing exceptional dental care to you and your family.  Our dentists are continuing to provide essential dental services throughout these times.
Please call our dental clinic on (03) 9870 8243 to discuss your care needs.  We are here to continue to assist and guide you on your dental treatments.  If the dental procedure you require is currently restricted, we are recording and prioritising patient treatment needs and will contact you as soon as your required dental treatment becomes available (dependent on easing of dental restrictions).
THANK YOU to all our existing, new and future patients for your support, loyalty and understanding through these challenging times for all.  Please do not hesitate to continue to call our caring dental staff at East Ringwood Dental Clinic for advice and/or bookings on (03) 9870 8243.