East Ringwood Dental Clinic caters for the dental health needs of you and your family in a gentle, friendly and professional manner.  Our quality expert care is provided by highly qualified and experienced dentists and dental assistants.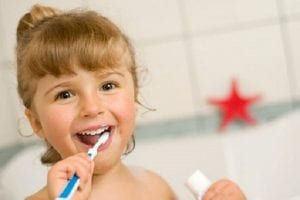 Enjoy healthy teeth and gums that function, feel and look great with expert family dentists you can trust
East Ringwood Dental Clinic is your trusted family dentist for all general dental treatments for the entire family.  We call it Family Dentistry.
General dentistry or family dentistry is everything that ensures good oral hygiene, healthy teeth and gums, as well as good teeth and jaw function.
General dentistry is much more than just a dental check-up, scale and clean!  If you have fabulous healthy teeth, it encompasses preventative dental treatment that assesses the health and function of the jaw, including fissure seals (dental sealants) and occlusal splints to prevent teeth wear for children.  If your teeth are in need of more TLC, restorative dentistry addresses tooth decay, fixing chipped teeth, root canal treatment, dental fillings, gum disease and non-surgical corrective procedures.  Of course, an integral part of being a family dentist, we excel in children's dentistry.
Beyond general dentistry, there is everything from dental crown, dental bridge and dental implants, together with teeth whitening to bring you a truly confident and radiant smile.
As your local expert and friendly family dentist, we offer a comprehensive range of gentle dental services to ensure optimal oral health and the perfect smile.
Our comprehensive dental treatments include:
Comprehensive Dental Examinations and check-up
Dental hygiene care
Preventative dentistry (Prevention and management of):

tooth decay
tooth wear
gum disease

Restorative Dentistry
Inlays, Onlays & Veneers (porcelain veneers, composite veneers)
Porcelain Crowns & Bridges
White composite resin dental fillings
Children's dentistry:

Dento-Maxillofacial (dentofacial) Orthopaedics
Interceptive Orthodontics
Fissure seals

Orthodontics
Mouthguards
Occlusal splints (Teeth grinding & jaw pain solutions)
Root Canal Treatment (Endodontics)
Maternal oral health advice
At East Ringwood Dental Clinic, our experienced dentists specialise in individually tailored dental solutions that's just right for you and your family.
Call now for your dental assessment for healthier teeth and winning smile on  (03) 9870 8243 !