East Ringwood Dental Clinic Christmas to New Year Opening Hours

Our dental clinic will be open during the festive period 2020 for your convenience.
The clinic will be OPEN for appointments on:
Thursday 24th December 2020
Tuesday 29th December 2020
Wednesday 30th December 2020
Thursday 31st December 2020

Priority will be given to emergency dental treatments.  Thank you for your understanding.
The clinic will be closed only for the public holidays on Friday 25th December (Christmas Day), Monday 28th December (Boxing Day) and Friday 1st January 2021 (New Year's Day).
Book your dental appointment by calling the dental clinic on (03) 9870 8243.  Alternatively, please send an appointment request.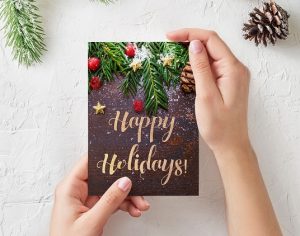 THANK YOU for your support of during 2020. 
East Ringwood Dental Clinic wishes all patients and their families a very Merry Christmas and a wonderful New Year. 
Stay happy and safe during the festive season!