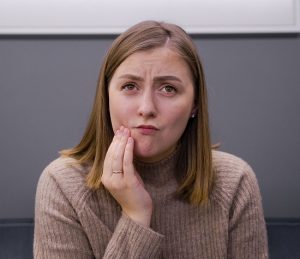 Victoria entered its 6th lockdown as of 8:00pm, Thursday 5 August for seven days.  This current lockdown has now been extended for another seven days and is scheduled to end at 8:00pm on Thursday 19th August.
As your family dentists, we are committed to your dental health.  Under the current Victorian regulations, dental practices are permitted to provide urgent and essential dental care.  Essential dental care is when treatment is required to prevent a deterioration in functionality which would result in escalation of future care needs.  As dental patients, you are permitted to visit our dental clinic (even if the dental practice is more than 5km away).  We continue to provide urgent and essential dental care in Ringwood and continue to serve patients from all over Melbourne.
Please call our clinic on (03) 9870 8243 to discuss your dental care needs.  Alternatively, get in touch with us via our contact page.
Visiting the dentist for necessary dental care
Our dental clinic practices strict infection control and follows other measures to protect all patients and staff.  It is safe to visit our dental clinic.
If you have been to an exposure site, or have been in contact with someone who has COVID-19 or are experiencing any cold and flu symptoms, please delay your dental appointment and get tested for COVID-19.  Please stay at home and isolate until you receive your test result.
Please check the list of exposure sites listed here before attending the dental clinic.  For further information, visit the Victorian Department of Health website or call the Victorian coronavirus hotline on 1800 675 398.
We look forward to seeing your at the dental clinic.  Stay face and keep smiling.  Please remember to sign in via the QR codes when you visit us.  Thank you.